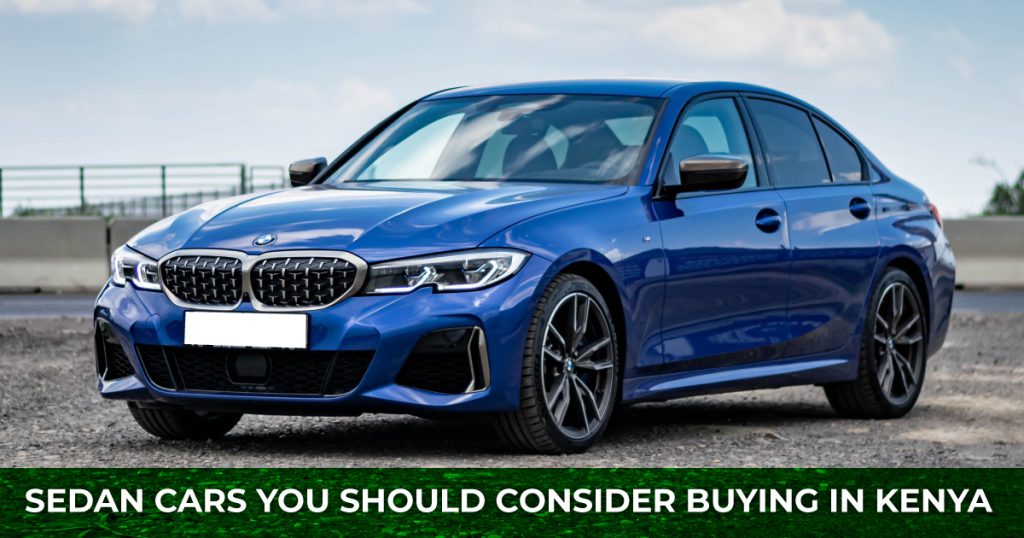 Sedan Cars You Should Consider Buying in Kenya
Buyers Guide & Tips / By Autochek Marketing
Sedans or saloons are cars that have three different compartments. They have an engine area, the passenger area, and the boot or luggage area.
The cars are fuel-efficient and good performers on the road. The prices for these cars range from between Ksh. 500,000 to Ksh.2 million
We have listed some of the best-selling sedans in Kenya. Take a look.
Toyota Crown

Just like the name suggests, the car is a combination of luxury and comfort. It comes equipped with either a 2.5-liter engine or a 3.5-liter engine for the hybrid models. It has a high acceleration of up to 100kph in 4.8seconds.
Toyota has upgraded the car's safety measures by adding the pre-crash system. In most cases, the car tends to attract the business field clientele due to its sophisticated look.
Prices for the Toyota Crown range from Ksh.1 million to Ksh. 2 million.
BMW 3 Series

If you are looking for a luxurious, sporty sedan, the BMW 3 series offers that. They include the BMW 330i, M340i, 330e, and M3. They have a passenger cabin with a capacity of five and a spacious trunk.
The 3 Series cars have several engine options including a turbocharged 3-liter six-cylinder and a turbocharged 2.0 liter. Great interior design makes it desirable to many. Most drivers describe it as comfortable and fun to drive.
Prices on the market for this group are between Ksh 1.5 million to Ksh 4.5 million
Toyota Mark X

The Mark X is a five-seater middle-sized sedan car. It is available in both rear and all-wheel drive. The engine is a 2.5 Litre V6 engine and 6-speed automatic transmission.
Besides getting good value for your money, many people prefer the Mark X due to its low cost of maintenance. Prices on the market for the Mark X range from Ksh.700,000 to Ksh 2.5 million.
Toyota Premio
Premio has a stylish luxurious look both on the interior and the exterior. It has 3 engine options 1.5Litre, 1.8Litre, and 2.0Litre.
It comes with extra options such as heated front seats and a 6 speaker sound system or beautifully tailored leather seats. The market price for the Toyota Premio is Ksh.800,000 to Ksh 2.5 million